About ∼Cloud Nine∼
∼Cloud Nine∼ Musical Instruments is the work of Michael C. Allen, who has been a full time musical instrument maker since 1977.
In addition to this website, please visit the Cloud Nine Facebook page for updates to progress, photos of instruments and their making, and other Cloud Nine Musical Instruments information.
About the Maker: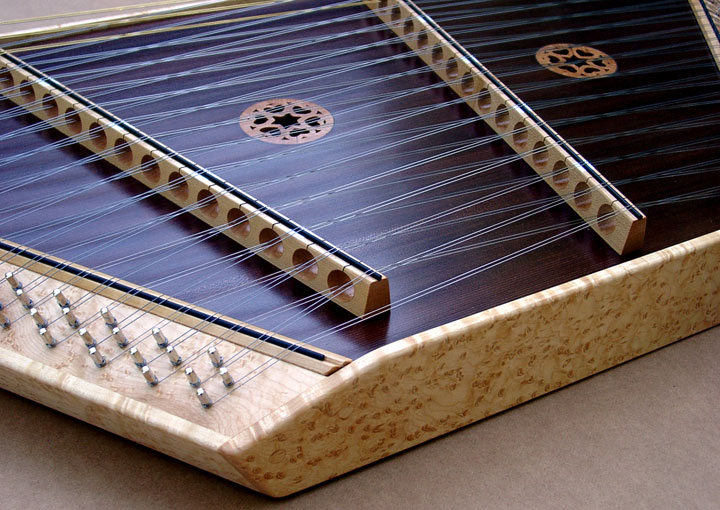 Michael C. Allen has been making wooden stringed musical instruments including hammered dulcimers full time since 1977. He has also taught guitar making, and invented his own version of Marimbula. His workshop is known as ~Cloud Nine~ Musical Instruments.
Since 2004, Michael has been one of only three hammered dulcimer makers selected to create an instrument as a prize in the National Hammered Dulcimer Championship held in Winfield, Kansas each September.
Inspired by a live encounter with a Swedish player at a concert, Michael began making nyckelharpon in 2016. A nyckelharpa is a traditional Scandinavian bowed instrument with fixed intonation thanks to sliding keys with adjustable stops.
2017 marked the 40th Anniversary of ∼Cloud Nine∼ Musical Instruments!
This website will serve to inform you about the musical instruments made at ∼Cloud Nine∼, and will also provide you with some background concerning the makers, the music, and related information. ∼Cloud Nine∼ is best known for hammered dulcimers, but other wooden and stringed musical instruments are handmade here in the shop.
We hope that you find this website practical and informative. Please return often, as we hope to make this website as everchanging as the oral tradition that has inspired our work.